Who's Who in Trobriand/Massim Texts
Compiled by Dr. Allan C. Darrah


For a historical overview and explanation of the study of the Massim cultural area
and those who have provided research since the 19th century by Allan C. Darrah,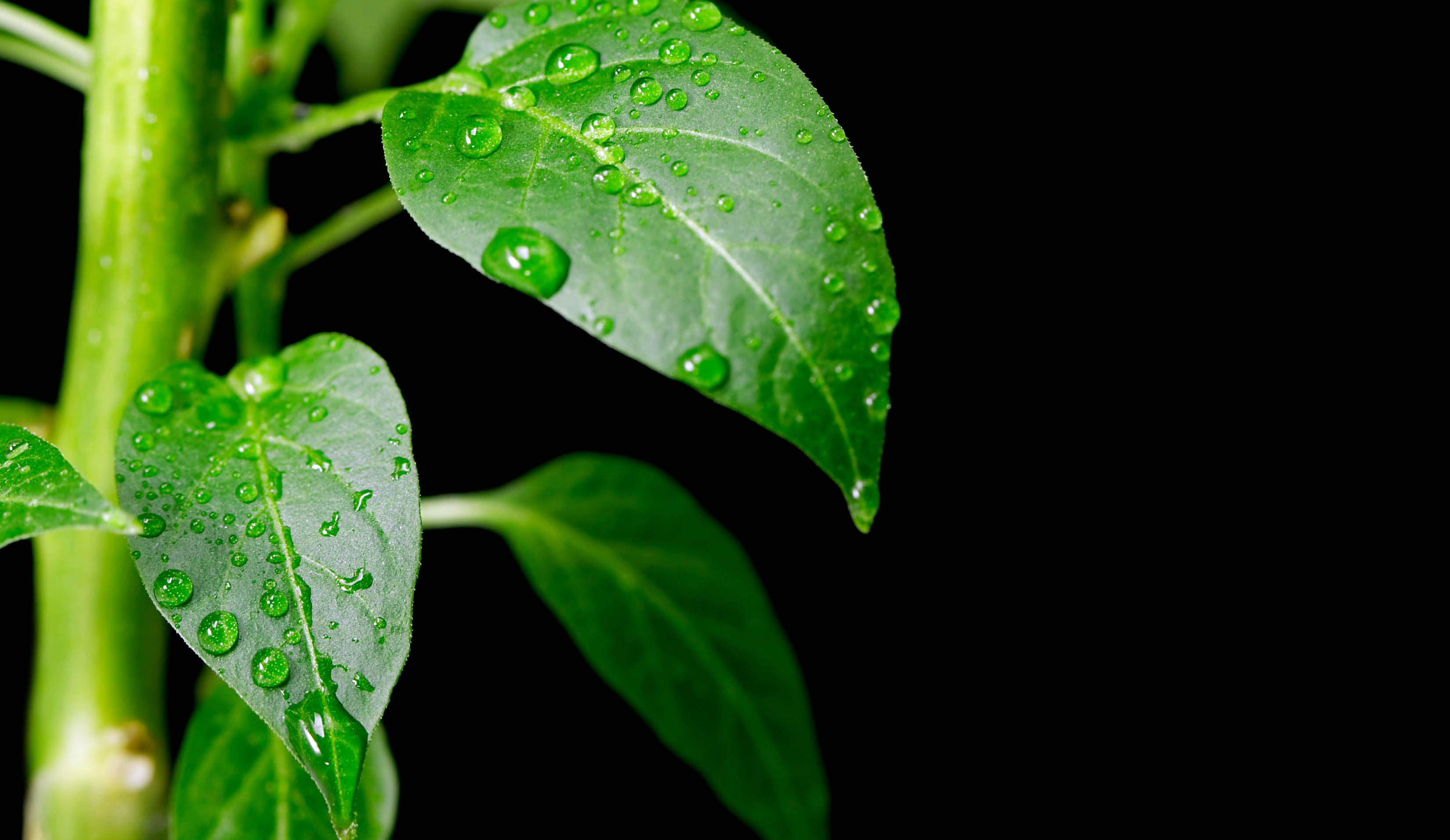 Darrah has created a chronology of published Massim visitors over
Who's Who Directory
An author's whose name is **highlighted** is linked to his/her Currculum
Vitae. Click on the author's name to activate the link and read the
vitae. In some cases a photograph of the scholar has also been
provided.


Austen, Leo
DATES OF RESIDENCE: 1931-1939(?)
LOCATION OF RESIDENCE: Losuia, Kiriwinia
OCCUPATION: Government Magistrate
TOPICS OF PUBLICATIONS: Culture Change, Virgin Birth, Megaliths,
Trobriand Time Concepts
CONTRIBUTION: One of the few historical sources for the 1930's, a
must consult.

Baldwin, Bernard
DATES OF RESIDENCE: 1937-1942, 1945-1950(intermittently) 1967
LOCATION OF RESIDENCE: Gusaweta, Kiriwinia Island
OCCUPATION: Catholic Missionary
TOPICS OF PUBLICATIONS: Trobriand Songs, Chieftainship, unpublished
works include an extensive Kilivila dictionary and grammar, and
manuscript discussing Trobriand folklore relating to
dokankani(cannibals)
CONTRIBUTION: A major source-- given too little credit because of
his occupation and difficulty of access.
AFFILIATION: Sacred Heart Mission

**Battaglia, Deborah**
DATES OF RESIDENCE: 1976-1986 (18 months) Sabarl, 1984-85 (Trobriand
Community in Port Moresby)
LOCATION OF RESIDENCE: Port Moresby and Sabral
OCCUPATION: Ethnographer
TOPICS OF PUBLICATIONS: Culture change, cultural identity in an
urban context, personhood and agency.
CONTRIBUTION: She has worked with Trobrianders who have moved to
Port Moresby, and her work on Sabral is first rate.
AFFILIATION: Mt Holyoke

Bellamy, R. L.
DATES OF RESIDENCE: 1905-1915
LOCATION OF RESIDENCE: Losuia, Kiriwina
OCCUPATION: Magistrate and Medical Officer in the PNG administration
TOPICS OF PUBLICATIONS: Medical reports, government activities,
Annual Reports.
CONTRIBUTION: minor contribution but of historical interest
OTHER: Malinowski, as an enemy alien, felt that Bellamy did not
approve of him.

Black, Robert H.
DATES OF RESIDENCE: 1952-1953
LOCATION OF RESIDENCE: Kiriwina Island
OCCUPATION: Physician
TOPICS OF PUBLICATIONS: Malaria and a biography of Bellamy

Berde, Stuart
DATES OF RESIDENCE: 1970-71
LOCATION OF RESIDENCE: Panaeati Island, Louisiade Archipelago
OCCUPATION: Ethnographer
TOPICS OF PUBLICATIONS: Mortuary rituals
CONTRIBUTION: Important
AFFILIATION: University of Massachusetts, Boston

**Bickler, Simon Hillel**
DATES OF RESIDENCE: July-September 1995; March-July 1996
LOCATION OF RESIDENCE: Woodlark Island
OCCUPATION: Archaeologist
AFFILIATION: IT Manager, Auckland, New Zealand

**Burenhult, Goran**
DATES OF RESIDENCE: 1998
LOCATION OF RESIDENCE: Kiriwina Island
OCCUPATION: Archaeologist
AFFILIATION: Gotland University College, Visby, Sweden

**Campbell, Shirley**
*PICTURE*
DATES OF RESIDENCE: September 1976- February 1978
LOCATION OF RESIDENCE: Vakuta Island
OCCUPATION: Ethnographer
TOPICS OF PUBLICATIONS: Kula, art, status of women.
CONTRIBUTION: Major and continuing
AFFILIATION: Australian National University
ADDRESS: 17 MacGillivray St, Yarralumla, ACT 2600, Australia

Chowning, Ann
DATES OF RESIDENCE: 1957-58 & 1974-75
LOCATION OF RESIDENCE: Molina, Fergusson Island
OCCUPATION: Ethnographer
TOPICS OF PUBLICATIONS: Death rituals
RANKING OF CONTRIBUTION: Important
AFFILIATION: Australian National University

**Connelly, Andrew**
*PICTURE*
DATES OF RESIDENCE: February - November 2010
LOCATION OF RESIDENCE: Togaku hamlet, Kapwapu ward, Kiriwina
OCCUPATION: PhD student, history and anthropology
RESEARCH INTERESTS: Trobriand histories and historicity
CONTRIBUTION: Forthcoming
AFFILIATION: Pacific and Asian History/Anthropology, Australian National University

Costigan, Kenneth
DATES OF RESIDENCE AND LOCATION: Visited various Trobriand villages
over a period of years. 1973 a two day survey visit, 1974 two weeks
in Omarakana, 1975 two weeks split between Yalumgwa, Moligilagi, and
Wemwata, 1978 two weeks at Obwada and in 1994 a brief visit to
Kwebwaga.
OCCUPATION: Architect
TOPICS OF PUBLICATIONS: Trobriand construction techniques and
building designs
CONTRIBUTION: Unique source of information on structural and
decorative details of various kinds of traditional buildings such as
yam houses.
AFFILIATION: University California at Berkeley MA 1995

**Crain, Jay B.**
*PICTURE*
DATES OF RESIDENCE: 2001 (four weeks), 2004 (four weeks).
LOCATION OF RESIDENCE: Kiriwina.
OCCUPATION: Ethnographer
TOPICS OF PUBLICATIONS: Social and Medical anthropology.
CONTRIBUTION: Trobriand Seminar, DEP.
AFFILIATION: California State University, Sacramento; DEP.

Damon, Frederick H.
DATES OF RESIDENCE: July 1973- August 1975
LOCATION OF RESIDENCE: Principle Residence Wabunun, Muyua (Woodlark
Island), [April 1974 lived for seven weeks in central Muyuw village
of Kaulay and in February of 1975 spent two weeks touring western
Muyuw.
OCCUPATION: Ethnographer
TOPICS OF PUBLICATIONS: Full range of ethnography
CONTRIBUTION: Important and continuing.
AFFILIATION: Department of Anthropology, University of Virginia,
Charlottesville. Ph.D. Princeton University 1978


**De La Torre, Sergio**
*PICTURE*
DATES OF RESIDENCE: December 2008-June 2010
LOCATION OF RESIDENCE: Kutoila hamlet, Yalumgwa
OCCUPATION: Anthropologist
RESEARCH INTERESTS: Material culture, art, myths, folklore, magic, religion
TOPIC OF PUBLICATION: Material culture, art, exchange networks and circulation,
environmental and social change and religion
AFFILIATIONS: University of Cambridge, Smithsonian Institution


**Digm'Rina, Linus Silipolakapulapola**
*PICTURE*
DATES OF RESIDENCE: Born on Kiriwina
LOCATION OF RESIDENCE: Born in Okaiboma he now lives in Port Moresby.
OCCUPATION: Ethnographer
TOPICS OF PUBLICATION: Ethnography of Baisima, Goodenough Island,
famine in the Trobriands, archeology of the Trobriands
CONTRIBUTION: Important and continuing
AFFILIATION: Anthropology Department, University of Papua New Guinea
ADDRESS: Anthropology Department, University of Papua New Guinea, PO
Box 320, University P.O., N.C.D. 34-Papua New Guinea

**Egloff, Brian**

Fellows, S.B. Reverend
DATES OF RESIDENCE: 1894-1900
LOCATION OF RESIDENCE: Kavataria, Kiriwina Island
OCCUPATION: Missionary
TOPICS OF PUBLICATIONS: Word list. First Description of Kula
CONTRIBUTION: Historically important but of minor interest today.
AFFILIATION: Methodist

Fortune, Reo F.
DATES OF RESIDENCE: 1928
LOCATION OF RESIDENCE: He spent five months on Tewara Island (off
Northwestern Fergusson) one month with the people of Basima on
Fergusson Island and one month on Dobu Island.
OCCUPATION: Ethnographer
TOPICS OF PUBLICATIONS: Full ethnography
CONTRIBUTION: Important early source of data on Trobriand kula
partners to the south.

Gilmour, M.K. Reverend
DATES OF RESIDENCE: 1900-1907
LOCATION OF RESIDENCE: Kavataria, Kiriwina Island
OCCUPATION: Missionary
TOPICS OF PUBLICATIONS: Kula
CONTRIBUTION: Historically important but of minor interest today.
AFFILIATION: Methodist Church

Grossman, K.
DATES OF RESIDENCE: September-October 1995
LOCATION OF RESIDENCE: Tauwema, Kaileuna Island
OCCUPATION: Ethnographer
TOPICS OF PUBLICATIONS: Child development
RANKING OF CONTRIBUTION:
AFFILIATION: University of Regensburg
ADDRESS: Universitat Regensburg, Lehrstuhl fur Psychologie IV,
D-93040 Regensburg, Universitaetsstr 31, Regensburg, Bavaria, Germany

Hogbin, Ian
DATES OF RESIDENCE: short visit in 1944
LOCATION OF RESIDENCE: Omarakana
OCCUPATION: Ethnographer
TOPICS OF PUBLICATIONS: a short note to MAN
CONTRIBUTION: minor importance
AFFILIATION: Australian National University
REMARKS: The only direct heir of Malinowski to visit the sacred isles.

Holdsworth, David K.
DATES OF RESIDENCE: 1967-1968(?)
LOCATION OF RESIDENCE:
OCCUPATION: Senior Lecturer in Chemistry
TOPICS OF PUBLICATIONS: Caves, burial customs, megaliths
AFFILIATION: University of Papua New Guinea

Hutchins, Edwin
DATES OF RESIDENCE: 1975-1976
LOCATION OF RESIDENCE: Tukwaukwa, Kiriwina Island
OCCUPATION: Ethnographer
TOPICS OF PUBLICATIONS: Trobriand cognition, land disputes
CONTRIBUTION: Early work is an important source but appears to have
shifted interests elsewhere.
AFFILIATION: University of California, San Diego

Kasaipwalova, John
DATES OF RESIDENCE:
LOCATION OF RESIDENCE: Yalumgwa, Kiriwina Island
OCCUPATION: politician, Current Chief
TOPICS OF PUBLICATIONS: Trobriand Oral literature, Kula magic and myth
CONTRIBUTION: An important player in Trobriand Politics
ADDRESS: P.O. Box 75, Losuia, Trobriand Islands, Milne Bay Province,
PNG or P.O Box 490, Boroko, PNG

**Kinch, Jeff**
DATES OF RESIDENCE: July 1998-September 1999 [or longer]
LOCATION OF RESIDENCE: Brooker Island in the Calvados Chain
OCCUPATION: Ethno-ecologist
TOPICS OF RESEARCH: Resource uses, ecological data
CONTRIBUTION: Work in Progress
AFFILIATION: Anthropology Department University of Queensland.

**Kuehling, Susan**
*PICTURE*
DATES OF RESIDENCE: July 1992-January 1994
LOCATION OF RESIDENCE: Losina Hamlet in Edugaula, Dobu,
OCCUPATION: Ethnographer
TOPICS OF PUBLICATIONS: Exchange, morality, the nature of personhood
CONTRIBUTION: The best source of information on Dobu, location of
the Trobriand Islanders southern kula partners.
AFFILIATION: Institut fuer Ethnologie, University of Heildberg,
Sandgasse 7, 69117, Heidelberg, Germany

Lauer, Peter
DATES OF RESIDENCE: 1967-1969
LOCATION OF RESIDENCE: Goodenough, Amphlett Islands--Gumawana,
Wamea, Nabwageta, and Kwatoita, Fergusson---Yanavana, Basima, Dobu,
Normanby, Vakuta, Kiriwinia, Laileuna, and Kuyava.
OCCUPATION: Ethno/historian/Archaeologist
TOPICS OF PUBLICATIONS: Pottery

Lawton, Ralph, S.
DATES OF RESIDENCE: 1961-1973 1976-1986(3 month visits)
LOCATION OF RESIDENCE: Kavataria
OCCUPATION: Missionary & Linguist
TOPICS OF PUBLICATIONS: Kilivila language
CONTRIBUTION: Key linguist for Trobriand language
AFFILIATION: Methodist Church
ADDRESS: 10 Pope Street, Hughes, ACT, 2605, Australia

**Leach, Jerry W.**
DATES OF RESIDENCE: Inference from material scattered in his thesis
leads to the following: He resided in Port Moresby from October 1969
until August 1972 with intermittent visits to Kiriwinia. He then
lived on Kiriwinia from September 1972 till August 1973 at which
time he returned to Cambridge for archival research.
LOCATION OF RESIDENCE: Aa coastal village"
OCCUPATION: Ethnographer
TOPICS OF PUBLICATIONS: culture change, kula, folklore, politics
AFFILIATION: World Affairs Councils of America
REMARKS: Leach appreciated the importance of preserving Trobriand
folklore and historical records. His collection of Trobriand oral
literature is a major contribution.
ADDRESS: World Affairs Councils of America, 18000 K St., NW Suite
1014, Washington D.C., 20006

Lepowsky, Maria
DATES OF RESIDENCE: 1977-79 (16 months), 1981 (2) and 1987 (3)
LOCATION OF RESIDENCE: Vanatinai (Sudest)
OCCUPATION: Ethnographer
TOPICS OF PUBLICATIONS: gender issues, medicine
AFFILIATION: University of California at Berkeley

Liep, John
DATES OF RESIDENCE: 1971-73 (18 months, & 1980 (5)
LOCATION OF RESIDENCE: Pum Village, Yela (Rossel Island)
OCCUPATION: Ethnographer
TOPICS OF PUBLICATIONS:
AFFILIATION: Institute of Ethnology and Anthropology, University of
Copenhagen

Lithgow, D. B.
DATES OF RESIDENCE: 1964
LOCATION OF RESIDENCE: Muyua(Woodlark) Island
OCCUPATION: Missionary & Linguist
TOPICS OF PUBLICATIONS: Muyua linguistics
CONTRIBUTION: Important
AFFILIATION: Summer Institute of Linguistics, PNG

Luciana, Lussu
DATES OF RESIDENCE: three months in 1991
LOCATION OF RESIDENCE: Yalumgwa Village, Kirwina Island
OCCUPATION: Student
TOPICS OF PUBLICATIONS: Bundle and Skirt Manufacture
CONTRIBUTION: One of few sources describing skirt manufacture.
AFFILIATION: Durham University
ADDRESS: Via della Pelliccia 5, Rome, 00153, Italy

DATES OF RESIDENCE: April 2009-November 2010
LOCATION OF RESIDENCE: Modawosi hamlet, Yalumgwa Village, Kiriwana
OCCUPATION: PhD student, socio-cultural anthropology
RESEARCH INTERESTS: Cultural tourism, dance and performance, material culture, economic anthropology
CONTRIBUTION: As above
AFFILIATION: Department of Anthropology, University of Auckland


**Macintyre, Martha**
DATES OF RESIDENCE: 1980-81
LOCATION OF RESIDENCE: Tubetube, Kwaraiwa and Ole Islands
OCCUPATION: Ethnographer
TOPICS OF PUBLICATIONS: Full range, varied and prolific
CONTRIBUTION: Major
AFFILIATION: La Trobe University

**Malnic, Jutta**
*PICTURE*
DATES OF RESIDENCE: 15 visits from 1980 through 1994
LOCATION OF RESIDENCE: Yalumgwa Village, Kiriwina Island
OCCUPATION: Author and Photographer
TOPICS OF PUBLICATION: Kula, magic, myth
CONTRIBUTION: Important and Continuing
ADDRESS: 58 Fox Valley Road, Wahroonga, 2076, NSW, Australia

Malinowski, Bronislaw
DATES OF RESIDENCE: 1915-1916, 1917-1918
LOCATION OF RESIDENCE: Omarakana, Oburaku, Sinaketta, Kiriwina
Island and Vakuta Island
OCCUPATION: Ethnographer
TOPICS OF PUBLICATIONS: the full ethnographic range
AFFILIATION: University of London and Yale University

Meir, Christian
ADDRESS: Arzt fur Neurologie und Psychiatrie, Gerhard-von-Are
Strasse 4-6, D5111 Bonn, Germany

**Montague, Susan**
DATES OF RESIDENCE: 1971-1972 (3 trips)
LOCATION OF RESIDENCE: Kaduwaga, Kaileuna Island
OCCUPATION: Ethnographer
TOPICS OF PUBLICATIONS: kinship, virgin birth, exchanges, mortuary
rituals.
CONTRIBUTION: An important source who is still working on separate
works on kinship and cosmology.
AFFILIATION: Northern Illinois University

**Mosko, Mark Stephen**
*PICTURE*

Munn, Nancy
DATES OF RESIDENCE: 1973-1974, 1975(May-Nov.), 1979-1981
LOCATION OF RESIDENCE: Gawa Island
OCCUPATION: Ethnographer
TOPICS OF PUBLICATIONS: Trobriand temporal and spatial concepts,
symbolism.
CONTRIBUTION: A major source and theorist, now retired
AFFILIATION: University of Chicago, retired

Nalubutau, Chief
DATES OF RESIDENCE: Born
LOCATION OF RESIDENCE: Yalumgwa, Kiriwina Island
OCCUPATION: politician, Chief
TOPICS OF PUBLICATIONS: Kula canoe prow boards
CONTRIBUTION: An important player in Trobriand Politics

Poschl, Rupert and Poschl, Ulrike
DATES OF RESIDENCE: October and November 1980 and July-October 1983
LOCATION OF RESIDENCE: Kiriwinia Island---Omarakana, Oluweta,
Jalumgwa and Sineketa
OCCUPATION: Doctors
TOPICS OF PUBLICATIONS: health and birthing
AFFILIATION: Kreisrankenhaus, Nabburg, Department of Surgery, 8470
Nabburg, West Germany

Powell, Henry A.
DATES OF RESIDENCE: May 3, 1950- May 2, 1951 [absent during July and
August]
LOCATION OF RESIDENCE: Omarakana, visited Simsim, Kawa and Tuma for
three days in July of 1951.
OCCUPATION: Ethnographer
TOPICS OF PUBLICATIONS: kinship, social structure,
AFFILIATION: University of Newcastle-upon-Tyne

Rentoul, Alex C.
DATES OF RESIDENCE: 1929-1932(?)
LOCATION OF RESIDENCE: Losuia, Kiriwina Island
OCCUPATION: Government Magistrate
TOPICS OF PUBLICATIONS: Virgin Birth
CONTRIBUTION: minor contribution

Saville, Gordon
DATES OF RESIDENCE: 1944(?)
LOCATION OF RESIDENCE: Losuia, Kiriwina Island
OCCUPATION: Government Magistrate
TOPICS OF PUBLICATIONS: Kiriwina during World War II
CONTRIBUTION: minor contribution

Schiefenhovel, Wulf
DATES OF RESIDENCE: 19821992
LOCATION OF RESIDENCE: Tawema, Kaileuna Island
OCCUPATION: Doctors
TOPICS OF PUBLICATIONS: food and health
RANKING OF CONTRIBUTION:
AFFILIATION:

Scoditti, Giancarlo M. G.
DATES OF RESIDENCE: 1973-1974, 1976(Jun.-Nov.)
LOCATION OF RESIDENCE: Kitawa Island
OCCUPATION: Ethnographer
TOPICS OF PUBLICATIONS: kula, carving, symbolism and metaphor
CONTRIBUTION: Major source on Kitawa
AFFILIATION: Columbia University

Seligmann, C. G.
DATES OF RESIDENCE: 1904
LOCATION OF RESIDENCE: visited but did not reside
OCCUPATION: Ethnographer
TOPICS OF PUBLICATIONS: full range of ethnography
CONTRIBUTION: Important historical contribution.
AFFILIATION: University of London

**Senft, Gunter**
DATES OF RESIDENCE: 1982-1983, 1989, 1992
LOCATION OF RESIDENCE: Tauwema, Kaileuna Island
OCCUPATION: Linguist
TOPICS OF PUBLICATIONS: Dictionary, culture change, aspects of language
CONTRIBUTION: Important linguist who has also written about culture
and change
AFFILIATION: Max Planck Gesellschaft

Silas, Ellis
DATES OF RESIDENCE: 1922-23
LOCATION OF RESIDENCE: Losuia, Kiriwina Island
OCCUPATION: artist
TOPICS OF PUBLICATIONS: travelogue
CONTRIBUTION: moderate contribution
REMARKS: very readable and greatly overlooked source of information
about customs and everyday life in colonial context

Theroux, Paul
DATES OF RESIDENCE: 1990-1991
LOCATION OF RESIDENCE: short visit to various parts of Kiriwina,
Kaileuna and Tuma
OCCUPATION: travel writer
TOPICS OF PUBLICATIONS: general interest
CONTRIBUTION: minor contribution

Thune, Carl
DATES OF RESIDENCE: September 1975 to May 1977
LOCATION OF RESIDENCE: Loboda, Normanby Island
OCCUPATION: Ethnographer
TOPICS OF PUBLICATIONS:
AFFILIATION:

Tom'tavala, Desmond Yolisaguyau
DATES OF RESEARCH: July 1988 on Kiriwina and November-December 1989
on Vakuta and Kitawa
TOPICS OF PUBLICATIONS: Traditional and current views of marine law.
AFFILIATION:* *Dalhousie University, Halifax Nova Scotia, Master of
Laws, 1990

Weiner, Annette B.
DATES OF RESIDENCE: 1971, 1972, 1976, 1980, 1981
LOCATION OF RESIDENCE: Kwaibwaga, Kiriwina Island
OCCUPATION: Ethnographer
TOPICS OF PUBLICATIONS: The full range with emphasis on exchange and
exchange theory.
CONTRIBUTION: Major contributor
AFFILIATION: New York City University, Dean of Graduate Studies
REMARKS: A major contribution to exchange theory and a major
corrective to Malinowski=s work.

**Young, Michael**
DATES OF RESIDENCE:
LOCATION OF RESIDENCE:
OCCUPATION: Ethnographer
TOPICS OF PUBLICATIONS:.
CONTRIBUTION: Major contributor and biographer of Malinowski
AFFILIATION: ANU